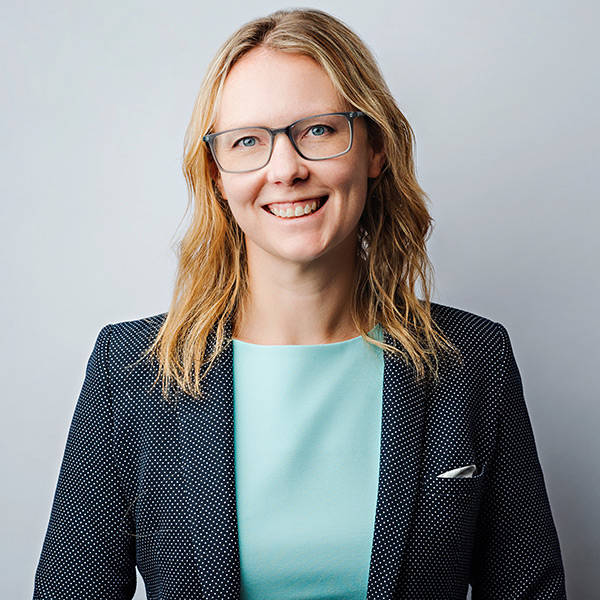 Born and raised in Australia, Julianne left the Outback and her Vegemite to continue her legal studies in New Brunswick. Captivated by the Canadian climate, Julianne decided to make the Great White North her permanent home. But don't let her bright smile fool you: like most native Australian species, Julianne is lethal.
Clients appreciate that Julianne gets straight to the point. Her litigation style is direct and matter of fact, which makes Julianne well suited for claims involving fraud and misrepresentation. Julianne is trusted by insurance clients to investigate accident benefits and property claims by way of EUO and represents insurers in ensuing disputes. Julianne is no stranger to the Licence Appeal Tribunal with many successful accident benefits decisions. She represents insurers in priority and loss transfer disputes including appeals to the Superior Court and Ontario Court of Appeal.
Julianne keeps fit and has fun playing ultimate Frisbee, baking cupcakes, and spoiling her cat, Charlotte.
Primary Practice Areas
Coverage and Policy Wording
Loss Transfer and Priority Disputes
Fraud and Misrepresentation
Accident Benefits
Bodily Injury
Notable Matters
Travelers v. CAA (ONCA)
Stegenga v. Economical (ONCA)
Dominion v. State Farm (ONCA)
Northbridge v. Intact (ONSC)
TD v. Dominion (ONSC)
G.B.C. v. Cooperators (ONLAT)
Peter Bouianov v. Travelers (ONLAT)
18-001971 v Coseco (ONLAT)
A.A.J. v. Echelon (ONLAT)
X.K.Y. v. Co-operators (ONLAT)
Huang v Co-operators General Insurance Company (ONLAT)
Thomas v. Coseco Insurance Company (ONLAT)
Bhawanidin v Coseco Insurance Company (ONLAT)
Thought Leadership
Publications
Written numerous blogs regarding current legal decisions and trends
Contributor: Analysis of the Tort Threshold in section 267.5(5) of the Insurance Act under Bill 59 and Bill 198
Contributor: Annual updates to a chapter for the paralegal licensing examination materials for the Law Society entitled "Statutory accident benefits, Financial Services Commission of Ontario, and Licence Appeal Tribunal" 
Contributor: updating the paper: Life Care Plans In Canadian Case Law
Contributor: summarising recent Occupiers' Liability Act cases
Professional Memberships
Member, Canadian Association of Special Investigation Unites
Bar Admissions & Education
Ontario Bar, 2014
Certificate of Qualification, National Committee on Accreditation, 2012
BSc & LL.B., Macquarie University (Sydney, Australia), 2009