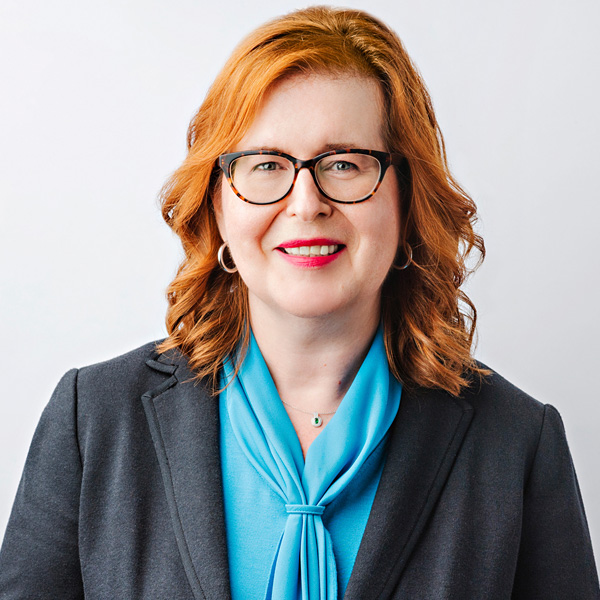 Pearl's passion for the law and litigation may be due to her Mediterranean blood.  It may also contribute to her being competitive when litigating at court – or playing board games or bowling with her family. 
Over the years, Pearl has practiced in many areas of civil, commercial, and insurance litigation.  Since 2004, her practice has focused on a diverse range of insurance defence and coverage litigation.  Her clients have included Canadian, US & UK insurers and re-insurers, self-insured corporations, hospitals, Lawyers' Professional Indemnity Company, and individual professionals.  She also enjoys handling commercial litigation and employment & wrongful dismissal claims.    
As defence counsel, Pearl has defended a wide array of complex and large loss casualty, property, and professional liability claims.  Her caseload has included defending liability in wrongful death, occupiers', taverners, municipal and road design, product, construction/building developer/contractor negligence, defamation, property fire and water damage, railway derailments, environmental contamination, aviation and marine claims, and motor vehicle accidents.  Pearl also defends insurers in commercial first-party property, Builder's Risk/COC, equipment breakdown, and professional liability/mitigation claims.
When wearing the hat of coverage counsel, Pearl drafts opinions, reservation of rights and position letters, and defence cost-sharing agreements.  She has also represented clients in court applications, at trial and on appeal, in cases involving duty to defend, additional insureds, equitable contribution, breach of condition(s), relief from forfeiture issues, and bad faith claims.  She has secured several very favourable costs awards for her insurer clients, at motions, applications, and trial.
Pearl's past in-house counsel experience gives her invaluable insight into Canadian insurer client operations and needs.  As well, her ability to view legal disputes from the perspective of a defence and coverage counsel allows her to identify potential issues and areas of concern for her clients.    
Pearl is a lifelong learner and regularly attends CPD events.  She keeps abreast of legal trends by actively participating in various organizations, which are outlined below.
When she is not practicing law, Pearl enjoys cooking and trying out new restaurants with family and friends, dancing at Zumba classes, and travelling in and outside of Canada.
Primary Practice Areas
Defending insurance claims in the following areas:

Property Damage, including water & fire/explosion losses

Construction defects, including condominium defects/deficiencies

Professional Liability

Bodily Injury

Product Liability

Tavern Liability

Occupiers' Liability

Municipal liability & road design claims

Motor Vehicle Accidents

 

(Tort) & catastrophic injuries

Wrongful Death

Transportation Claims
Insurance Policy Interpretation, Coverage Opinions & Coverage Litigation involving the following types of policies:

Commercial General Liability

Including Additional Insured & Equitable Contribution Claims

Property, First-Party claims

Including Business Interruption Claims

Home Insurance, including Fire Losses

Builders' Risk & COC

Wrap-up Liability

Professional Liability, including Hospital Medical Malpractice Claims

Mitigation cover

Bad Faith Claims against Insurers & Insurance Professionals
Commercial & Civil Litigation:

Employment contracts, employment disputes & wrongful dismissal claims

Landlord & tenant disputes
Notable Matters
Date 

Title of Proceeding 

Citation

December 16, 2020

CRD Construction v. Aviva Insurance
2-day duty to defend Application hearing on waiver by insurer, Policy condition breaches & relief from forfeiture.
*Appealed argued by another firm.

[2021] O.J. No. 633
(S.C.), 2021

August 23, 2019

City of Markham v. AIG Insurance
Duty to defend application hearing

[2019] O.J. No. 4380,
2019 ONSC 4977

July 9, 2019
October 9, 2019
September 9, 2020

Sky Solar (Canada) Ltd. v. Economical 10-day insurance coverage/broker negligence action
Reasons for Judgment Costs Endorsement – $356,452 to client
Reasons for Judgment (virtual appeal and  motion for leave to appeal costs)

[2019] O.J. No. 3641  (S.C.), 2019 ONSC  4165
[2019] O.J. No. 5167  (S.C.), 2019 ONSC  5835
[2020] O.J. No. 3750  (C.A.), 2020 ONCA  558

May 15, 2019

HMQ (Ontario) v. AIG Insurance 
Duty to defend application hearing

[2019] O.J. No. 2726  (S.C.), 2019 ONSC  2964

March 3, 2018

Save Energy Lighting v. Economical 
Costs Endorsement – $15,050 to client

Unreported decision,  Hamilton Superior  Court

January 3, 2018

February 12,  2018

Brookstreet Hotel v. Economical 
Duty to defend application hearing
Costs Endorsement – $50,000 to client

[2018] O.J. No.
122, 2018 ONSC 80
2018 ONSC 1036

January 15,  2015

Elliot v. Gallean Capital Partners Inc. Motion to amend, limitation period expired

[2015] O.J. No. 246  (S.C.), 2015 ONSC  443

October 14,  2010

Lower Lakes Towing Ltd. v. Voyageur Marine  Transport Ltd.
2-day motion to strike conspiracy pleading

[2010] O.J. No. 4377  (S.C.), 2010 ONSC  3176

February 13,  2009

Hibberd v. William Osler Health Centre Reasons for Judgment, 12-day occupiers' liability,  judge alone trial

[2009] O.J. No. 588  (S.C.)

January 30,  2009

Atlas Copco Canada Inc. v. Hillier
Forum non conveniens motion

[2009] O.J. No. 377

February 26,  2008

Hibberd v. William Osler Health Centre Motion Costs Endorsement

[2008] O.J. No. 674  (S.C.)

May 2007

Craig McDowell v. TTC et al.
13-day MVA/personal injury jury trial

Unreported decision, Toronto Superior Court
Professional Achievements and Leadership
Chair (previously Vice-Chair) of the Women's Caucus of the Canadian Defence Lawyers ("CDL")

Board of Directors Member, CDL

Lincoln Alexander School of Law, Ryerson/TMU, Civil Procedure Practitioner-Mentor

Principal and Assessor of Candidates, Toronto Metropolitan University (formerly Ryerson) Law Placement Program,

Member & Mentor, Women's Law Association of Ontario

Coach and Advisor, Law Society's Coach and Advisor Network
Thought Leadership
October 2022:

 

Speaker at CDL's Boot Camp, on Discovery Panel
September 2022:

 

Co-Organizer of the CDL Women's Caucus' inaugural Women's Retreat
June 2022:

 

Co-chaired the CDL's annual Insurance Coverage Symposium
May 2022:

 

Co-chaired the CDL's Pay Equity Issues facing Women in Law webinar
Feb. 2021:

 

Speaker at the OBA's webinar on Additional Insured issues
2010 – 2015:

 

As in-house counsel, Pearl presented CLE and risk management seminars for:

junior counsel,

claims/litigation specialists, and

commercial insurance brokers.
Professional Memberships
Canadian Defence Lawyers: 

She sits on the Board of Directors, is the Women's Caucus' Chair.

Pearl is on the Insurance Coverage and Continuing Legal Education Committee member.

Lincoln Alexander School of Law, TMU (former Ryerson University): 

She is a Practitioner-Mentor of Civil Procedure students;

TMU (formerly Ryerson University's) Law Placement Program: 

She has regularly acted as both a principal overseeing LPP students-at-law and as an assessor of candidates' mock file audits, Discoveries, Mediations, and Civil Trials;

Law Society of Ontario's Coach & Advisor Network: 

Since 2016, she has acted as both a Coach and Advisor to civil litigators and paralegals;

Women's Law Association of Ontario: 

She is a member and acts as a Mentor to young WLAO members.

Professional Liability Underwriting Society, Member

Insurance Supper Club of Canada, Member
Bar Admissions & Education
OBA's Foundations in Judicial Competencies Certificate, 2021

Osgoode Hall Law School's Trial Intensive Workshop Certificate, 2014

Called to the Ontario Bar, 1994

LL.B., Osgoode Hall Law School, York University, 1992

Law & Society and psychology undergraduate studies, York University, 1987 – 1989